The last time I saw Hugh Goldie was in 1976 in Canada. Boghall & Bathgate Pipe Band was visiting the exhibition. For us young kids in the band Toronto was an absolute blast! Hugh, a former piper with the band, had just emigrated to Canada and for us youngsters in the band, Hugh is who we wanted to be ... with his big car, big suits, big house, and a beautiful wife. Yip, forget all about bagpipes, this is who we wanted to be — "The Man".
Fast track to 2020 and out of the blue I was contacted by Hugh who told me he was visiting Australia. Australia is a big place, not so easy to meet up. Bit like finding a needle in haystack. But meet up we did. By chance, or by fate, Hugh and his wife, Liz, spent the first few days in Port Douglas, Far North Queensland. About an hour's drive from where I live.
So we endeavoured to meet.
He was on the look out for a skinny, spotty kid with gangly arms and legs. And I was on the lookout for a cool dude with long curly hair and a flash 1970's suit and tie, wearing flares and heels of course.
Instead, two old guys bumped into each other on Macrossan Street, Port Douglas, and whiled away a few hours over coffee at where else but Whileaway Bookstore and Cafe.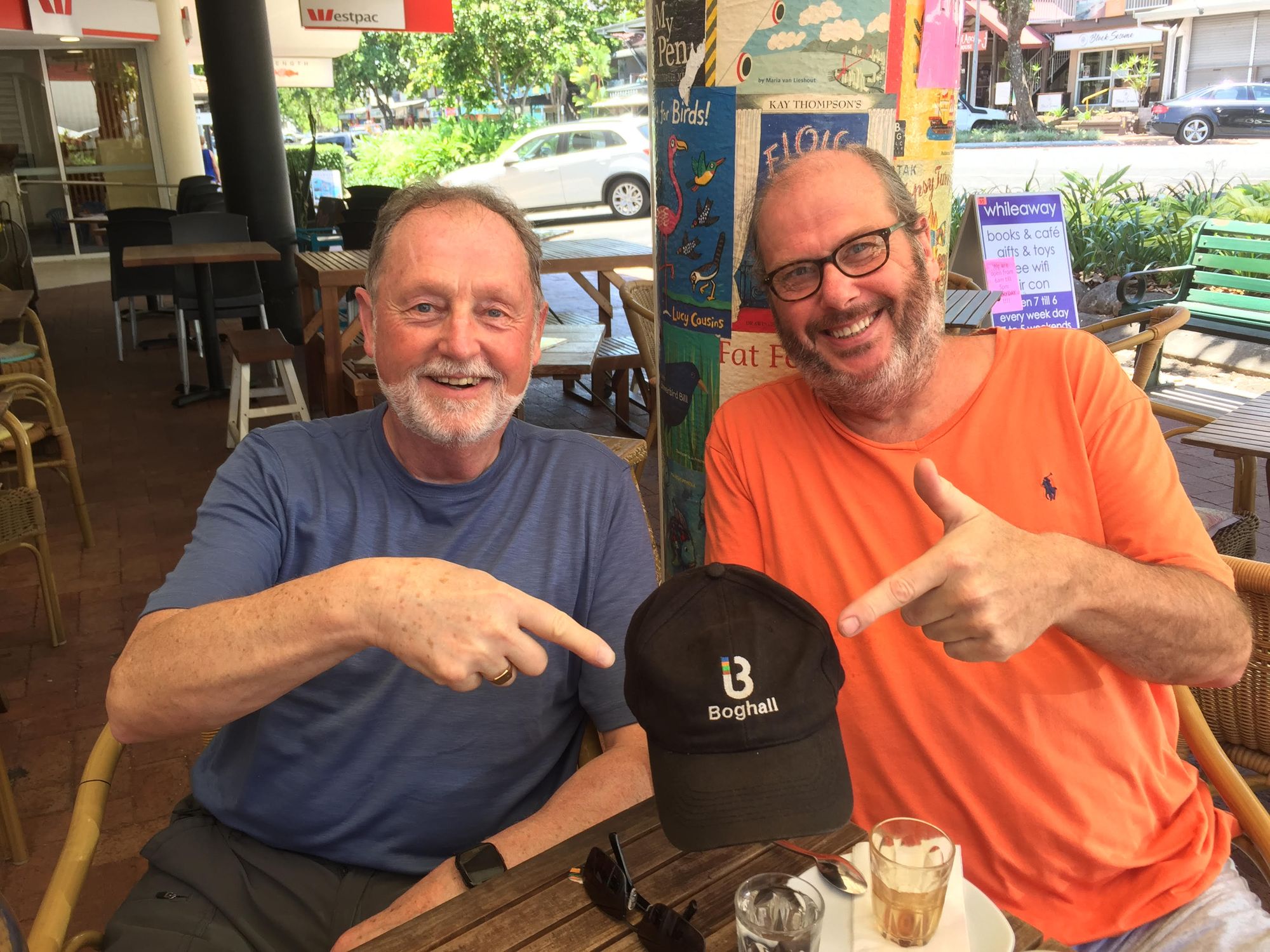 I was so impressed that someone had taken the time to hunt me down after all these years that I wrote a little 6/8 March for Hugh to say thank you, from the bottom of my heart.
Update:
Here's the photo Hugh brought with him. I doubt he was serious about using this photo to identify me on Macrossan Street — I'm the wee guy third from the left in the middle row. I think my ears grew first and the rest of me caught up later. And Hugh reliably informed me that he's "the good looking one at the end of second back row right hand side.!!!"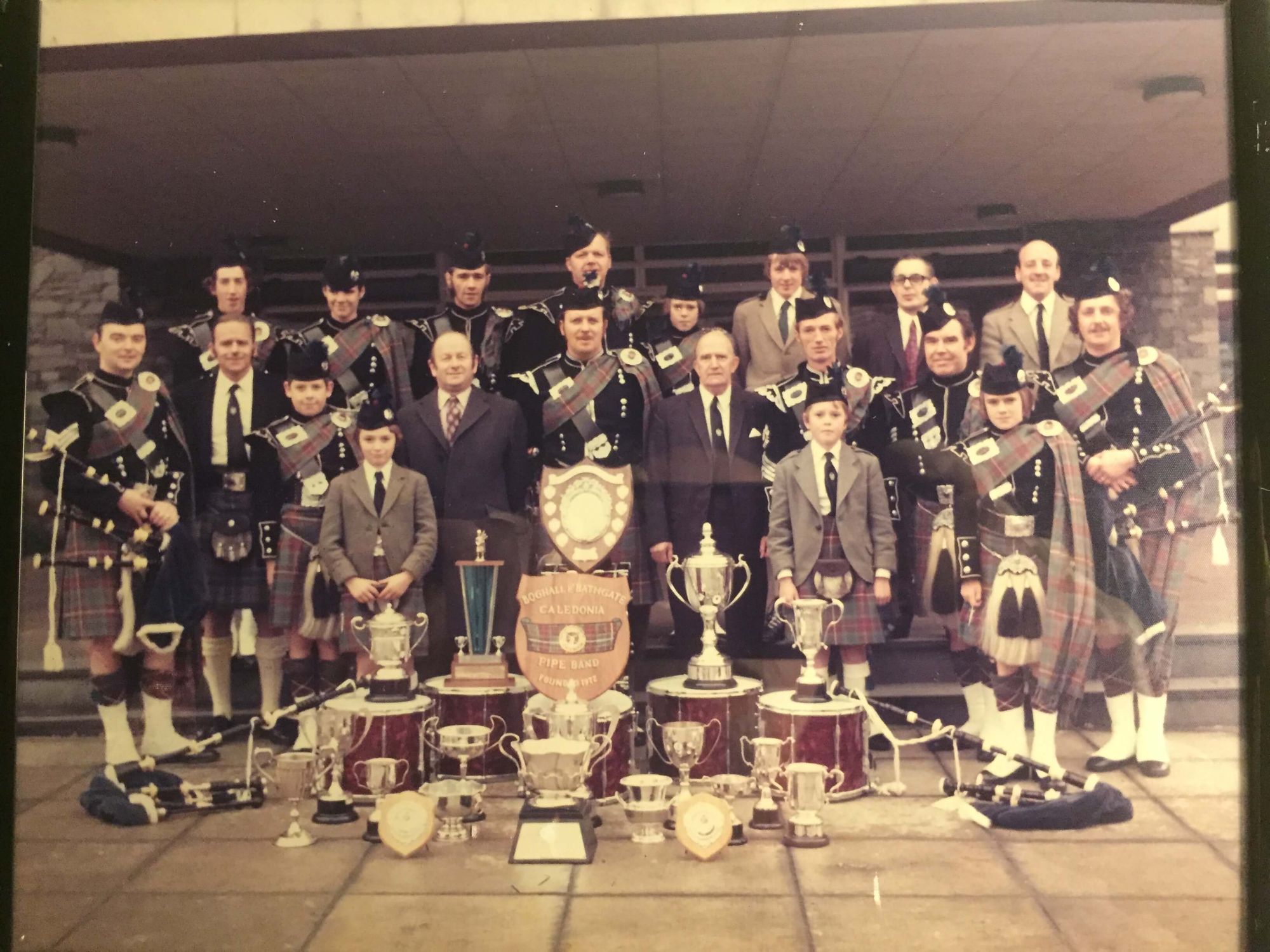 From left to right:
Back row: Ian Reid, Stevie Martin, Robert Mathieson, Andra Ure, Craig Walker, John Keenan, Ian Mackay, Jimmy Latta
Middle row: Ian McNamee, Geordie Hamilton, Fraser Martin, John Hardie, Bob Martin, Jimmy Galloway, Melvin Sim, Bill Hume, Hugh Goldie
Front row: Bryan Sim, Grant Walker, Billy Hamilton
Sadly many people in this photo have since passed away. But the memory of what they achieved endures. I still believe that the secret to the band's success was that no-one had told them it couldn't be done. You can continue to support the Boghall phenomenon via their website.
Original photo by Ravini