I happened to find the String Bands of Philadelphia quite by accident this year (2021). In a time where people need to smile a little more, the irrepressible groove of these bands gave me a much needed punch right between the eyes. A bullseye that Philadelphia's own Rocky Balboa would be proud of. They blew me away.
Having played in all sorts of bands in the past, I understood the obvious camaraderie of the String Bands. A lot of tradition. A lot of things done the old way. For whatever reason. It's just done that way.
Their music is so infectious I dare anyone to get on YouTube and take the test. If those bands don't get your foot tappin' and your butt groovin' then I'm afraid to break the news to you that you are clinically dead. If you're somehow still on your feet instead of six feet under then you're probably either an emotional vampire of some sort or a zombie.
So this bit of music I composed as a thank you to the musicians of  bands such as South Philadelphia String Band a.k.a. South Philly String Band, Avalon String Band, Fralinger String Band and Quaker City String Band, and the others.
It's string band street music with a touch of Celtic riffing thrown in. Let the dancing begin.
Preview
Watch
Listen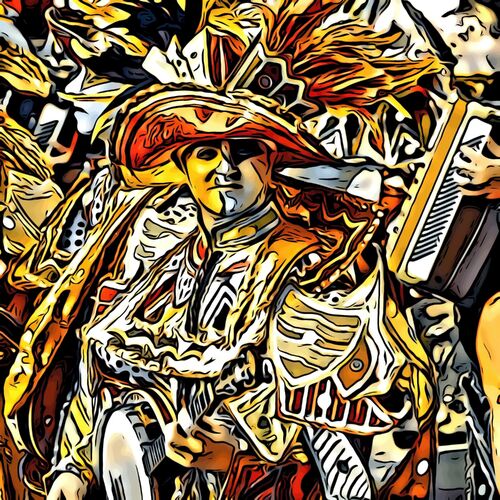 Buy digital track